Team Building Club is:
14 years of experience
More than 1000 events done
Only team buildings that work
I want to express to you personally and your entire team a huge appreciation for the organization of our event. The staff said that this is one of the best Saturdays in their lives.
News
We publishexclusivelyour photos or photos, the authors of which allowed us to do this. No "photos from the Internet" - everything you see in the photos is 100% our real projects.

City Quest: Photo Challenge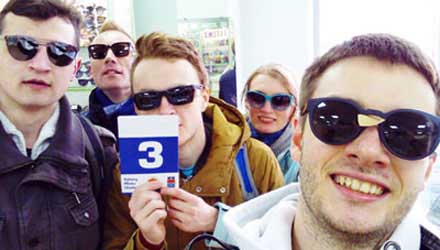 Photo Challenge
is mega-interesting and really not expensive!
Special Offers
When ordering a Brain Battle (Quiz - Trivia game) from May 1 till May 9 — city scavenger hunt as a gift: Photo Challenge.
The number of quest participants is no more than the number of quiz participants.
The time of the quest - until the end of 2019. Date - as agreed, the organizer does not guarantee the quest on any date.
Prizes to the winners of the quest are not included in the promotion conditions and are either paid additionally or organized by the customer themselves.
Yes, it's all true.