Active
Creative
Quests
Smart
Sports
Water
Auto-Moto
Military
Incentive: 2 days
Incentive: Russia
Incentive: world
Evening party
Bulgaria: Nesebar City Quest
Program
Nessebar (Nesebar) is a town on the Black Sea coast of Bulgaria, located next to the large resort area Sunny Beach. Ideal for quest in Bulgaria. The historical part of the city - Old Nessebar - is a classic old Mediterranean town, located on a small peninsula, which was once surrounded by a fortress wall. Old Nessebar is very picturesque, there is practically no modern architecture on it, and many buildings are hundreds and even thousands of years old. Nessebar is one of the oldest cities in Europe, a UNESCO monument, beautiful with its narrow medieval streets, an abundance of historical buildings, as well as the presence of quality cafes and restaurants.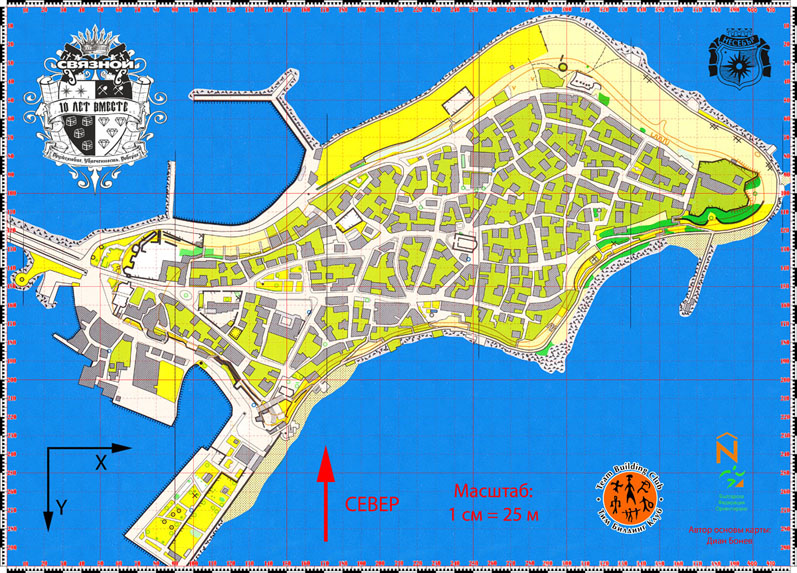 Nessebar is a great place for Photo Challenge, and due to the nearby resort area, it makes it easy to organize accommodation and transfers for any number of people participants. Accommodation for a small number of participants is possible in the historical center itself. From the hotels of Sunny Beach to Nessebar - from 3 to 5 kilometers, from Nessebar to Burgas International Airport - about 25 kilometers. Direct flights from St. Petersburg fly to Burgas Airport.
The team building program in Bulgaria can be carried out from 2 days - one day beach vacation, one day - the Treasures of Nessebar program.
Bulgaria: Nesebar City Quest Photo